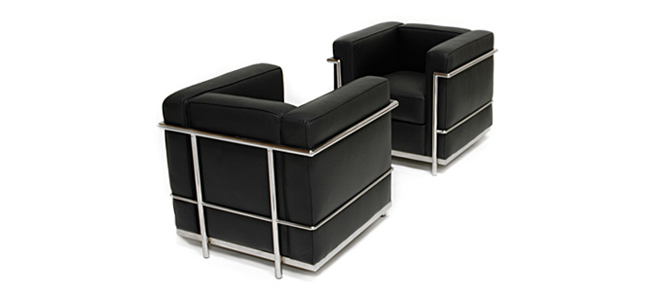 Chair LC2 by
Le Corbusier
. Le Corbusier designed this original Petite Lounge Chair (LC2) collection based on the human scale. Le Corbusier created a range of Grand Confort Lounge Chairs (LC2) that express his ideals with great sophistication. More about Le Corbusier at
Artsy.net
.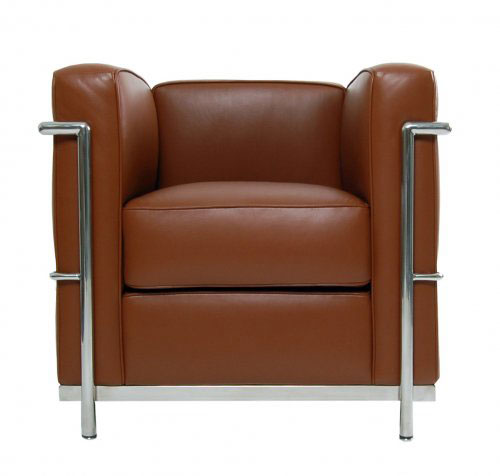 The Le Corbusier group called their LC2 collection the "cushion basket," and designed it in 1928 as a modernist response to the traditional club chair. Compactly scaled for luxury cruise ships, the idea was to offer all the comfort of a padded surface while applying the elegant minimalism and industrial rationale of the International Style.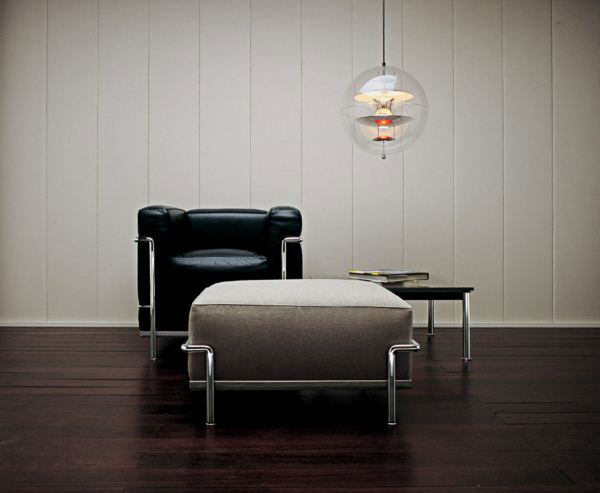 Following the example of the LC1 Sling Chair, the steel structure is externalized, and the result is an armchair that holds the body in a simple tubular structure that still looks stunning today. Thick, resilient pillows rest on top of the frame and provide the kind of sumptuousness rarely found even in the finest overstuffed conventional chairs.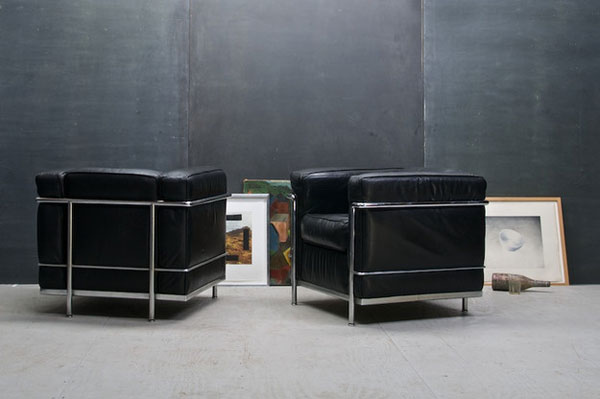 Mrs. Heidi Weber of Zurich first put the Le Corbusier Grand Confort lounge collection into production in 1959. With his the approval, she changed the Petite Lounge Chair (LC2) appearance and added this three seat sofa. She removed the spring mechanism and used fabricating methods, which allowed the frame to be chromed. She also gave the cushions a more formal & tailored look. Her contribution to the re-design of the collection was instrumental in the commercial success of the collection.