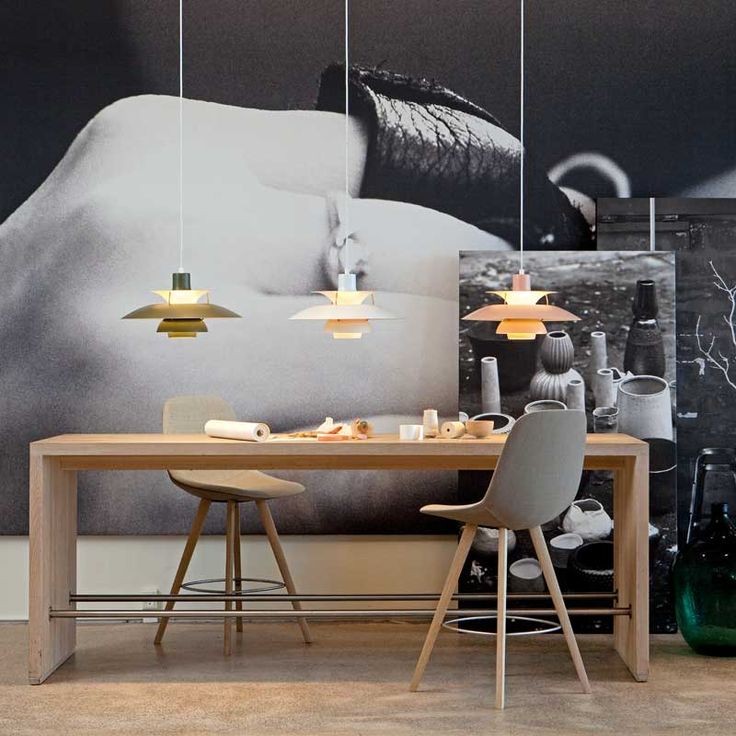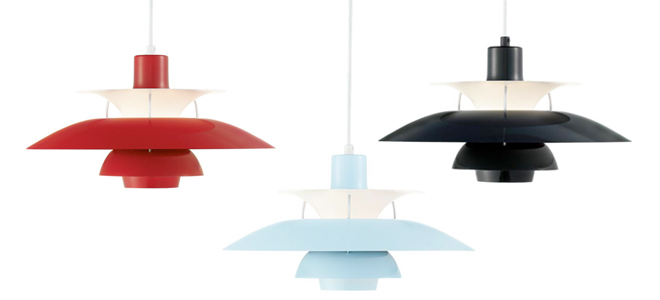 PH lamp by Poul Henningsen, produced by Louis Poulsen. Poul Henningsen developed the PH5 in 1958, in response to constant changes to the shape and size of incandescent bulbs. The PH5 pendant is designed to hang low above a table while at the same time giving a moderate light to the surroundings. In Denmark you will see that approximately one in every two homes has a PH5 pendant.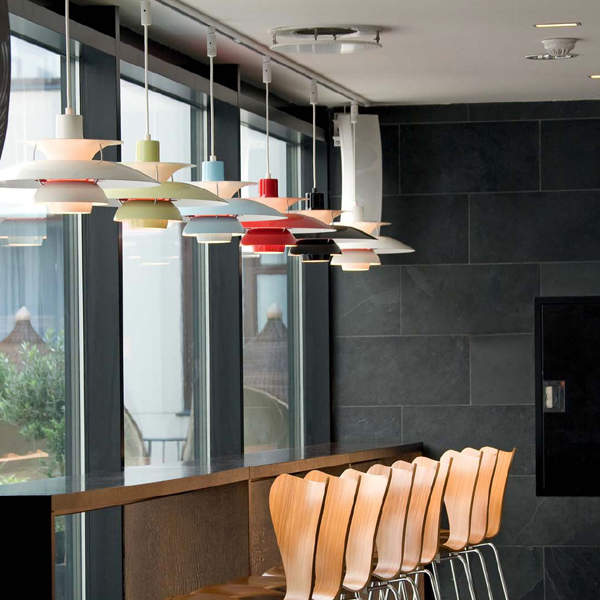 This is what PH wrote about this product: "After 33 years of more or less Christian behavior, I have converted to Islam - in my relation to the manufacturer of incandescent bulbs.
For a whole lifetime I believed that consideration for the consumer and good sense would triumph but now I have become a fatalist. I accept fate and have, with Louis Poulsen's permission, constructed a PH fixture in which you can put anything - glowworms, Christmas lights and 100 watt metal filament bulbs.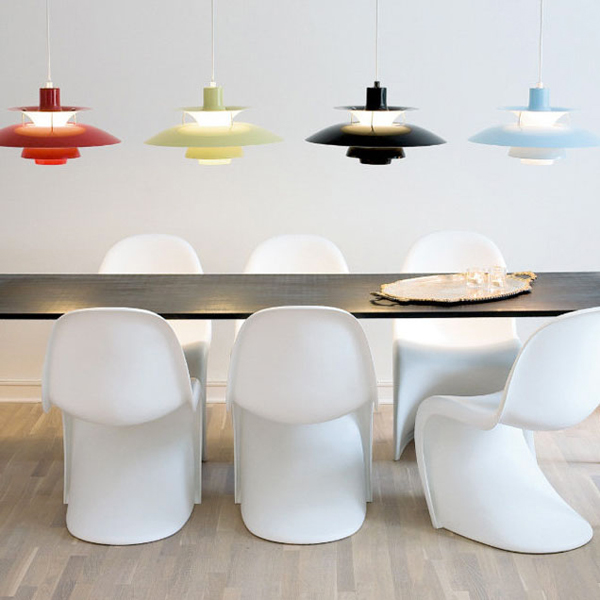 The PH5 design has been regularly updated as light sources have developed. The PH5 plus, designed for use with energy-saving bulbs, was introduced in 1994. To achieve higher efficiency, the metal plate was replaced with frosted glass and the light was painted using a purer white color. To mark the 50´th anniversary of the PH5 in 2008, the PH50 (a high-gloss version in five new colors) was introduced.