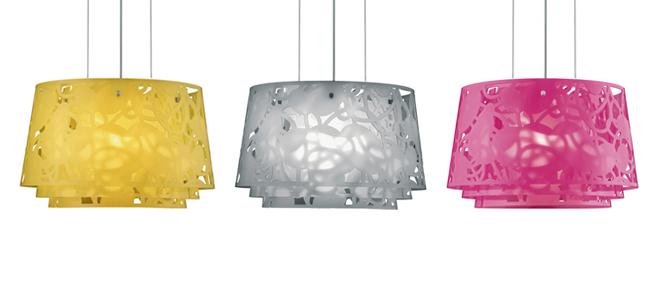 The Collage pendant Lamp by Louise Campbell, produced by Louis Poulsen, offering direct & diffused illumination emits a constantly changing reveal. It is one of the most striking lamps in the Louis Poulsen modern lighting collection.
The Collage pendant lamp's undeniable elegance is reflected in the delicate and highly decorative pattern which was inspired by the way light in a forest filters through thousands of layers before reaching the ground.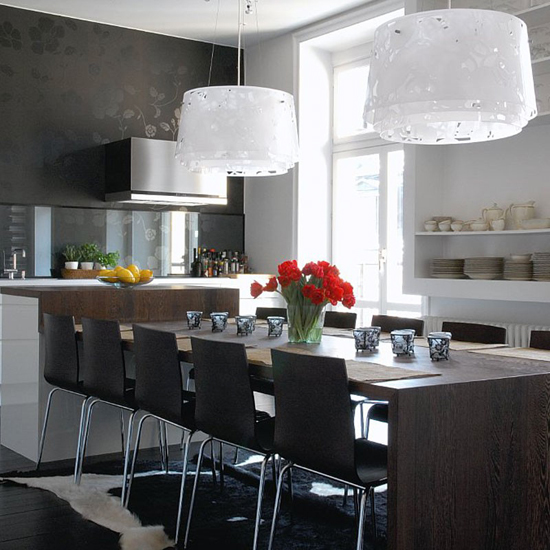 The pendant consists of three staggered shades in order to avoid any direct glare and to encourage a beautiful play of light. Constructed using three pieces of laser-cut, glossy extruded acrylic, the light and shadows from the fixture are ever changing when viewing from different angles.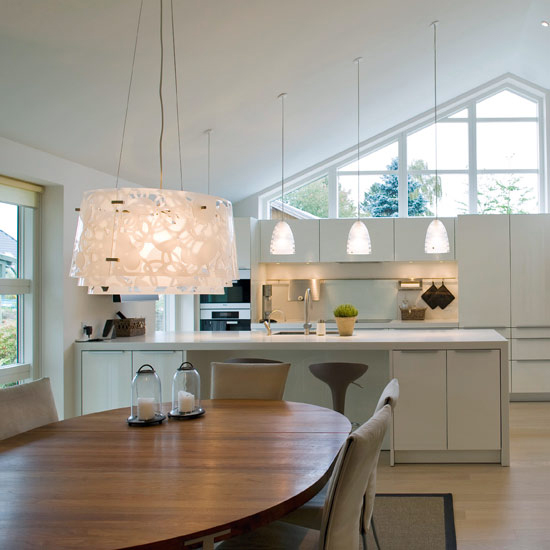 The Collage pendant Lamp is suitable for application in conference rooms, restaurants, retail environments, lounge areas, over dining tables and seating areas. Available in several colors: snow white (white), heavenly blue (blue), spring green (green), hotlips (pink), smoke screen (smoke-tinted), lemon yellow (yellow) or juicy orange (orange).