The Mixer by KitchenAid.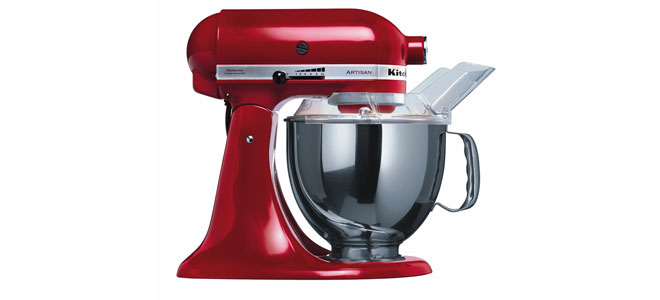 KitchenAid has spent decades creating innovative products for the well-equipped kitchen. From commercial grade cooktops and wine cellars to stand mixers and an impressive assortment of cookware, bakeware and accessories, we offer virtually every culinary essential you could need.
The KitchenAid® stand mixer is legendary for a reason and The KitchenAid mixer became wildly popular during the 1920s and 1930s. Like most housewares at the time, the mixers were sold either door to door or through a KitchenAid party at which a salesperson demonstrated the appliance's functions by using it to prepare a meal for the guests, who were then encouraged to order a KitchenAid mixer.
During this time several attachments were developed for use in mixing a variety of foods, and the KitchenAid name was also given to an electric coffee mill introduced by Hobart. In 1924 Hobart's Troy Metals subsidiary was renamed the KitchenAid Manufacturing Company, and its headquarters were set up in Dayton, Ohio.