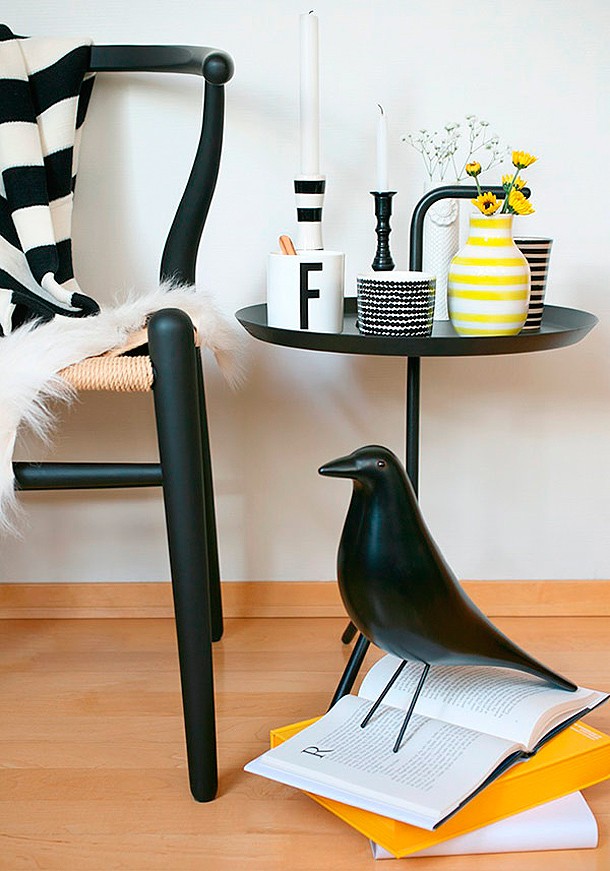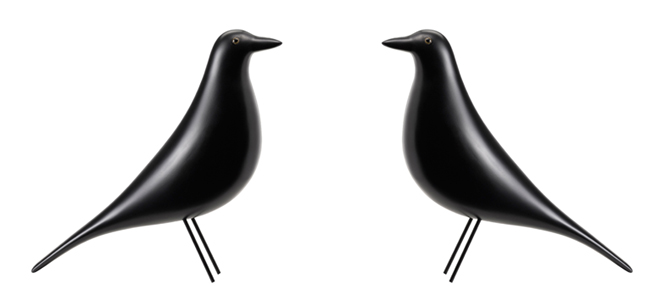 Charles and Ray Eames augmented the interior "collage" of the Eames House with numerous objects brought back from their extensive travels. The figure of a black wooden bird - evidently one of their most prized objects of American folk art - has stood in the center of their living room for over fifty years.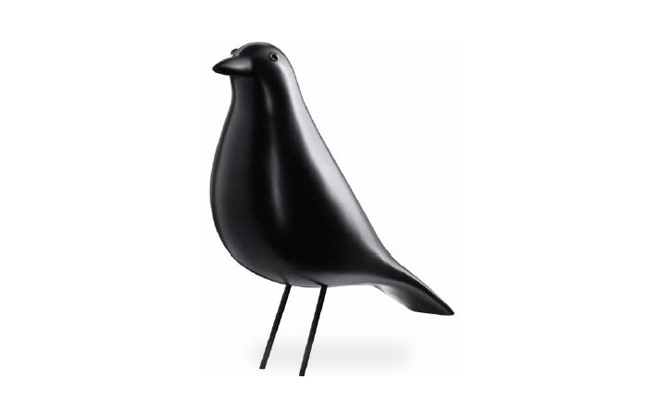 The housebird is also seen as an accessory in many of the Eames' photographs, the bird figure was from the Appalachian mountain region of the eastern United States. Based on the original artifact and in cooperation with the Eames family, Vitra is now producing the first series of this figure.
With a grand sense of adventure, Charles and Ray Eames turned their curiosity and boundless enthusiasm into creations that established them as a truly great husband-and-wife design team. Their unique synergy led to a whole new look in furniture. Lean and modern. Playful and functional. Sleek, sophisticated, and beautifully simple. That was and is the "Eames look."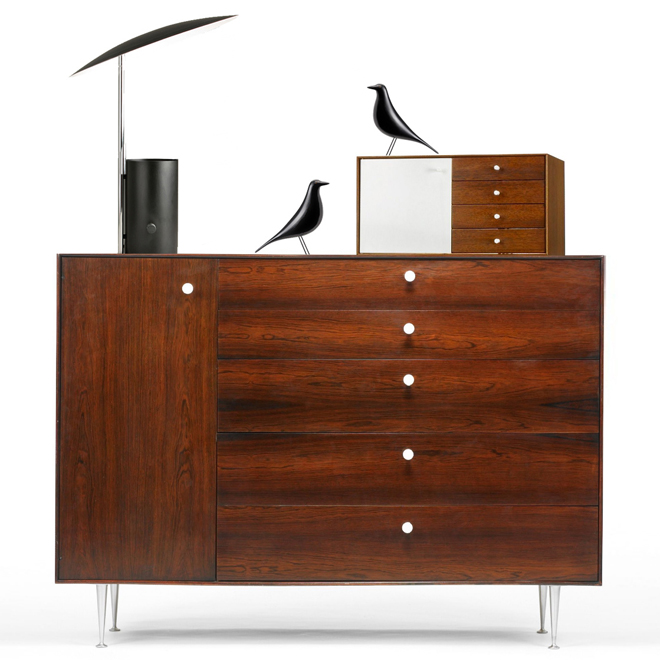 The Eames house bird is made from solid Alder with a black lacquer finish and steel wire legs.