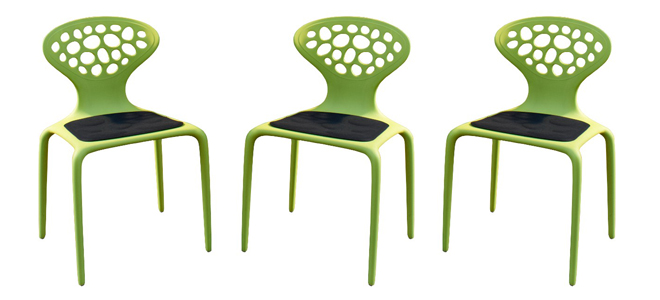 Chair Supernatural by Ross Lovegrove. Produced by Moroso. SUPERNATURAL is an important innovation: it uses the technology of injection moulding in glass fibre reinforced polyamide with the gas moulding process. This production system envisages a significant investment by the company, but is resolved in a design product that offers excellent value for money and is perfectly in keeping with the rest of the collection.
"This stackable chair has a structure that is the result of an evolution, more than of a design process", explains Lovegrove. "It represents a new vision of form, generated by digital data, resulting in a chair to be used every day, slender, lively and healthy. The liquid, organic nature of its form combines the beauty of the human anatomy with the most advanced process of industrialisation of 21st-century polymers.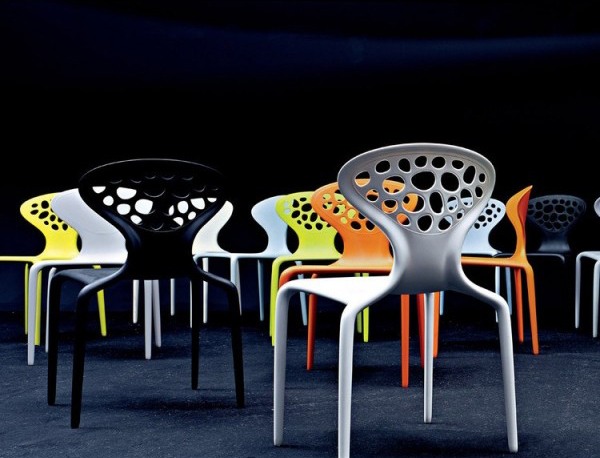 This extremely sophisticated process uses two layers of polyamide with glass fibres to achieve a harmony between the internal structural characteristics and the external aesthetic qualities". It is proposed in two versions, with solid or perforated back.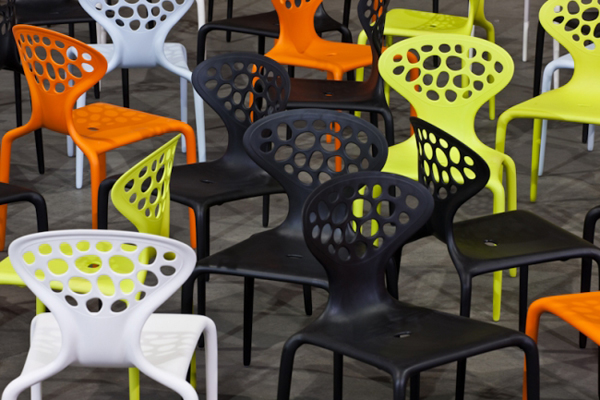 "The perforations also have the purpose of adding a multi-sensory effect to the chairs when light passes over them to create shadows that enrich the space and thus offer the architectural surfaces unexpected levels of beauty". The SUPERNATURAL chair is colourful, stackable and, thanks to the special material used, is also suited for outdoors.