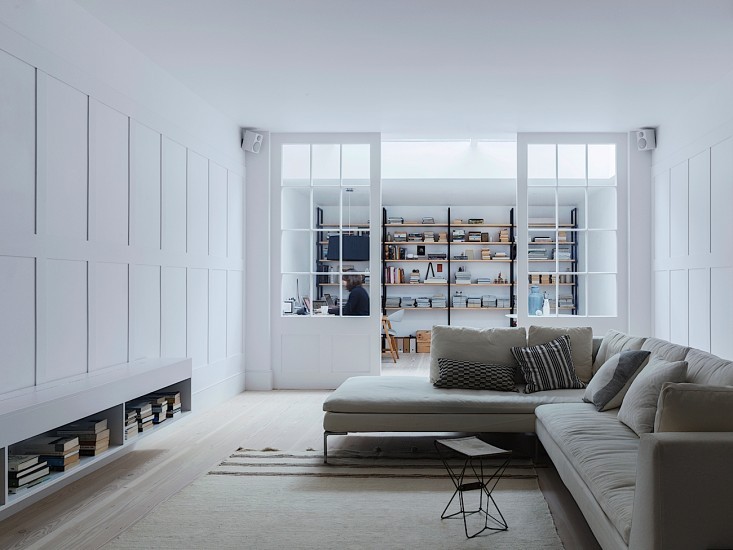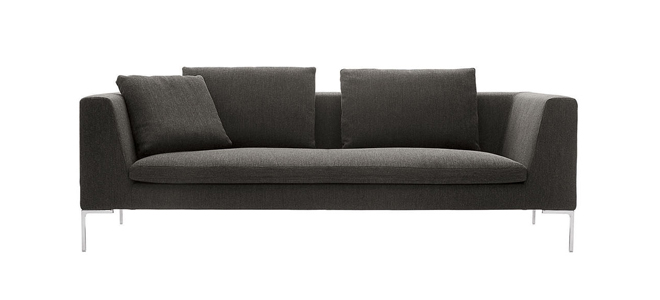 Milanese furniture designer Antonio Citterio´s sofa Charles can be configured almost any way from a selection of sixteen modular elements. The low profile keeps everything close to the ground, and the now much-copied L-shaped aluminum legs give it the perfect mix of simplicity and balance.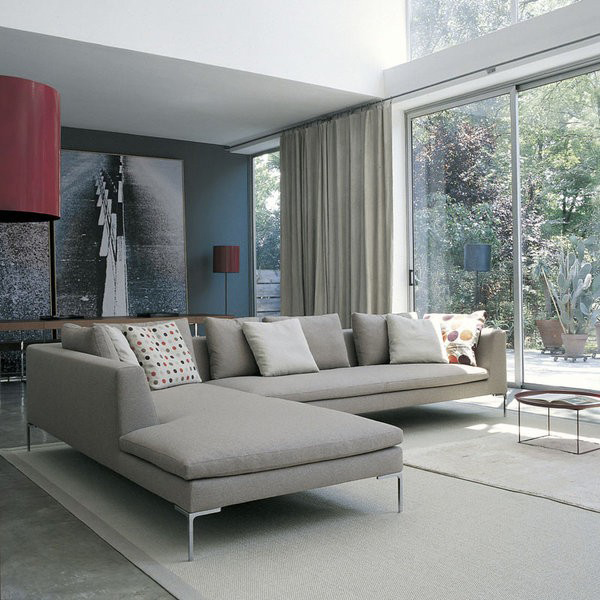 Charles sofa line it´s manufactured by B&B Italia. A very comfortable seat, the sofa is a welcoming shelter to lie down in: these attributes are offered by the revisited Charles system by Antonio Citterio, which has long been a classic of interior design and has enjoyed consistent marked sucess since it´s introduction in 1997.
A new depth has reshaped it´s look to meet the growing demand of consumers who prefer a larger model.