Lamp by Niels Bak Rasmussen. Produced by OiOi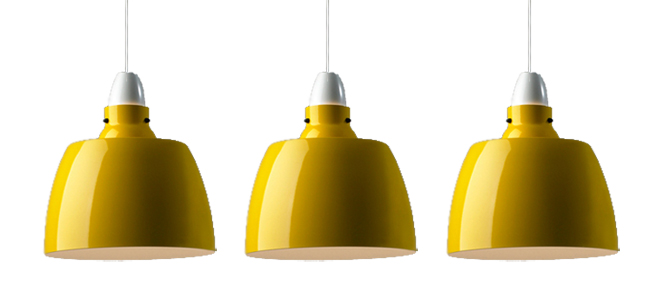 Hang On Honey is based on a simple, novel idea: You hang the shade directly on the bulb. The shade is held against the bulb with silicone knobs. It is easy to replace in order to enjoy another shade in a different colour when you feel like it.
The elegance of the varnished shade, the shape of the shade, the high light output, the custom-made lampholder and last, but not least the silicon knobs – everything for this lamp has been designed, down to the last detail. A simple, yet sophisticated design.