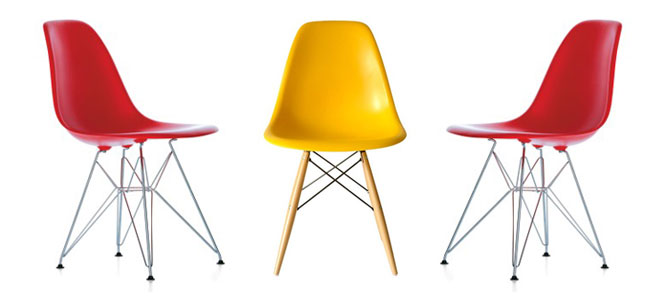 Chair DSR
by
Charles Eames
. Produced by
Vitra
. In the classic Eames Eiffel Plastic Side Chair and Armchair (1950)-the first industrially manufactured fibre-flass chairs-the Eameses honed two techniques with which they had been grappling for years: the use of a bent and welded wire base and a sculpted plastic shell seat.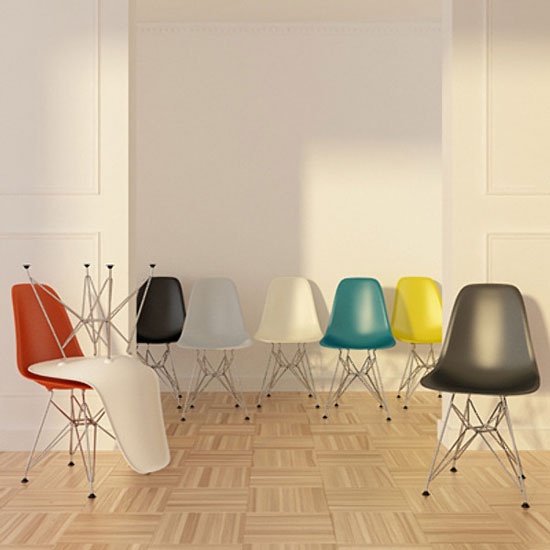 This classic design is part of a celebrated design family of dining chairs which includes the Dining height Armchair Rod base (DAR), Dining height Side chair Wood base (DSW) and Dining height Armchair Wooden base (DAW).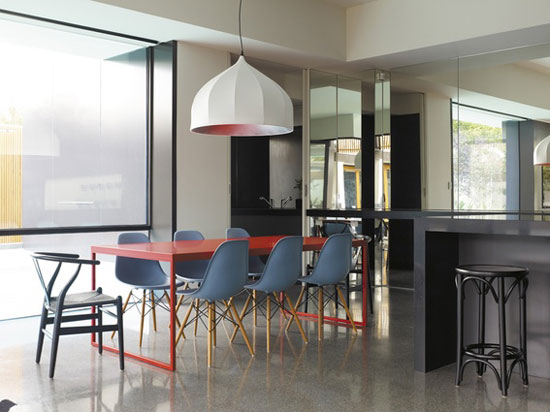 The results are two supremely comfortable and timeless chairs that are so adored, they are easily recognized by the casual handles of "shell chair" and "eiffel chair." the molded shell seats have a high, flexible back, a deep seat pocket and a waterfall seat edge to promote seating for extended periods of time. For residential and commercial use. Adjustable pod feet level on uneven surfaces.