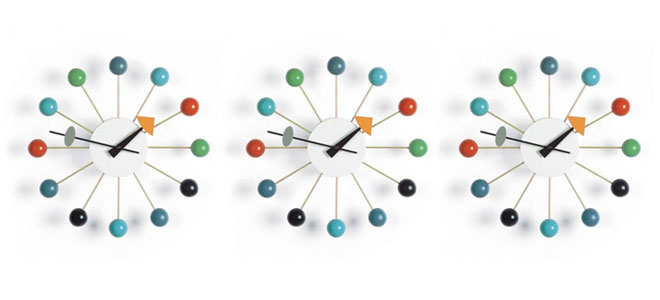 The Ball Clock by George Nelson and produced by Vitra is probably the most famous clock design, the Ball Clock's whimsical design is as modern as ever. Designed in 1948, his vision was to bring modern lasting design into common aspects of the home.
Designed in the 1940s and '50s, George Nelson's clocks were highly successful both as popular consumer products and icons of high design.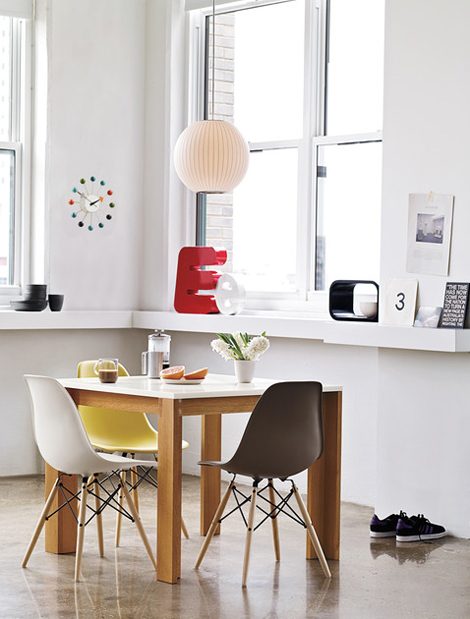 One of the most original American designers, Nelson used pure color and bold graphic forms to make a statement still as compelling today as it was half a century ago. The timekeepers are diligently reproduced by the Vitra Design Museum.