Lyrically dramatic, the Opera Chair by Papatya brings a poetic presence to any room. It boasts a classic chair design brought current with modern materials allowing for an ethereal, translucent effect. A myriad of vibrant-hued options can be used to create a duo-tone, color-blocked effect on any chair, in soliids or translucents or a combination of the two.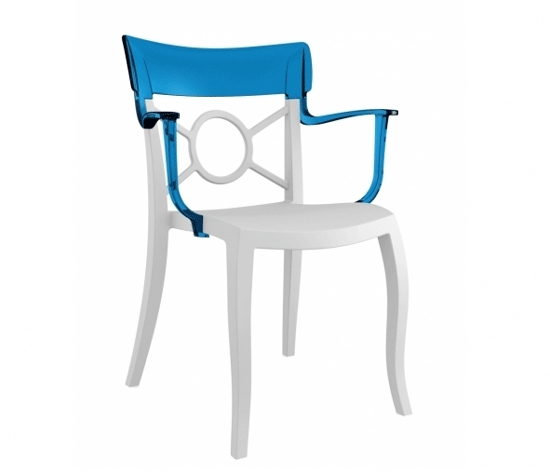 The Opera-K Armchair in solid white and translucent blue.
Appropriate for both indoor and outdoor settings, the Opera-K Armchair and Opera-S Side Chair sit beautifully tableside in the dining room or fireside in the living room. The versatile modern Opera Chair fits beautifully with many interior and outdoor decor styles from modern to traditional to eclectic.
Below you'll find a few decorating ideas for bringing this elegant modern chair into your home.