Spanish Chair by Borge Mogensen. Produced by Fredericia Furniture.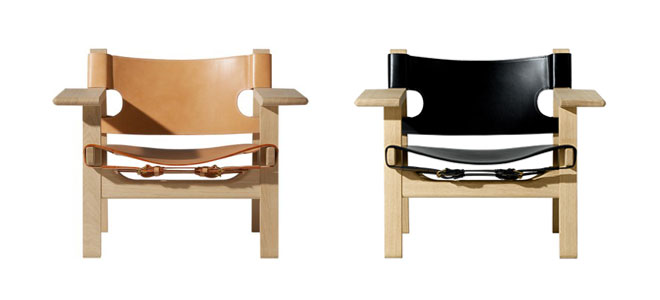 The Spanish Chair is Borge Mogensen's (Wikipedia) masterly interpretation of a traditional type of chair often found in areas influenced by ancient Islamic culture – from Andalusia to northern India.
Mogensen drew inspiration from a trip to Spain in 1958. He modernised the shape, eliminating the elaborate carvings while retaining the important feature: the broad armrests that give the chair character and provide a practical place to put a glass or cup. The combination of oak and butt leather gives a strong, rustic appearance.